On November 23-26, the 31st International Istanbul Plastics Industry Exhibition (Plast Eurasia İstanbul 2022) was held in Turkey's largest city – Istanbul's Tüyap Convention and Exhibition Center, bringing together over 1,000 exhibitors from more than 50 countries.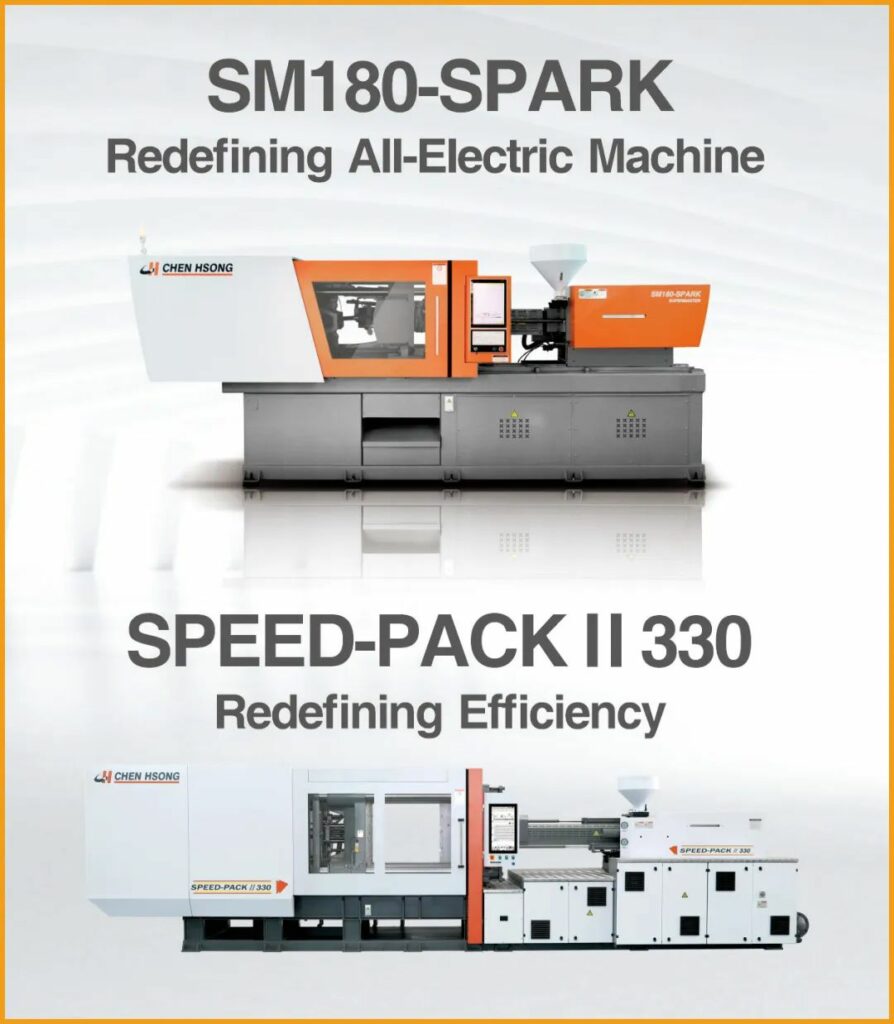 The Chen Hsong Group brought two injection moulding series to the show. The SPEED-PACKⅡ330 and the SM180-SPARK all-electric injection moulding machine. Visitors were impressed and got to see the machines in action at our booth.
Chen Hsong Group Continues to Make it's Mark on the International Markets
The Chen Hsong Group has made a grand appearance in the international professional market after successively participating in the German K Exhibition, the Indonesian Rubber and Plastic Exhibition, and the South Asia Expo in the recent month!
This week , Chen Hsong is participating in VietnamPlas 2022 and PlastEurasia İstanbul 2022 simultaneously. See the Vietnam Exhibition article here
Although affected by the global pandemic, the Chen Hsong Group has never stopped its efforts on the world stage. Despite many difficulties, Chen Hsong's excellent injection moulding technology was presented at various international large-scale rubber and plastic exhibitions, wowing visitors and professionals alike with intelligent and efficient, energy-saving and environmentally friendly, stable and precise machinery and solutions.
Chen Hsong continues to move forward steadily on the road of internationalization, with advanced product performance and customizations for various regions. This clearly demonstrates Chen Hsong's determination and strategic planning to strengthen its presence in overseas markets and expand globally.
SPEED-PACK II Special Injection Moulding Machine series for High-speed Packaging.
The Speed-Pack II features a solid and sturdy build with additional optimizations for better reliability at high speed and an advanced controller that makes operations smooth and fast.
The comprehensive improvement of speed, cycle time and reliability are clearly demonstrated in a wide range of applications but most importantly in the area of "high-speed packaging".


Great Feedback
With strong technical strength + solid professional knowledge + high-quality service standards, Chen Hsong attracted many customers and professional visitors to consult at our booth 1405B. Face-to-face communication shortens the distance between us and customers, enabling us to understand the actual needs of customers more clearly, and laying a solid foundation for subsequent cooperation. In addition to familiar old customers, we are glad to have met many new customers seeking long-term cooperation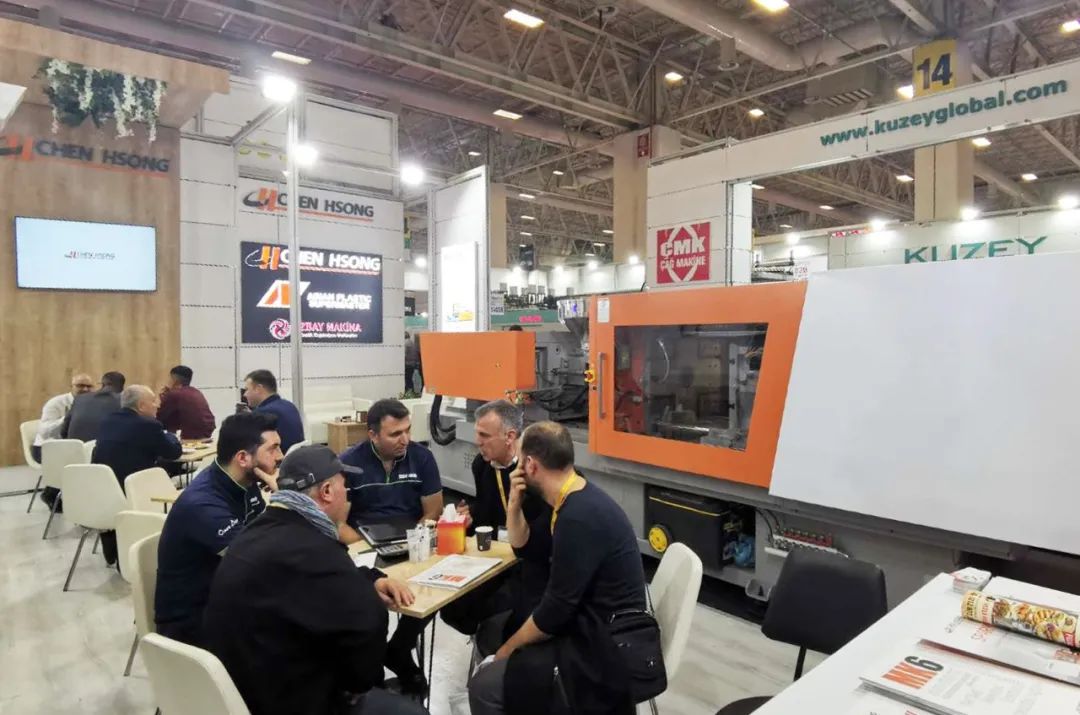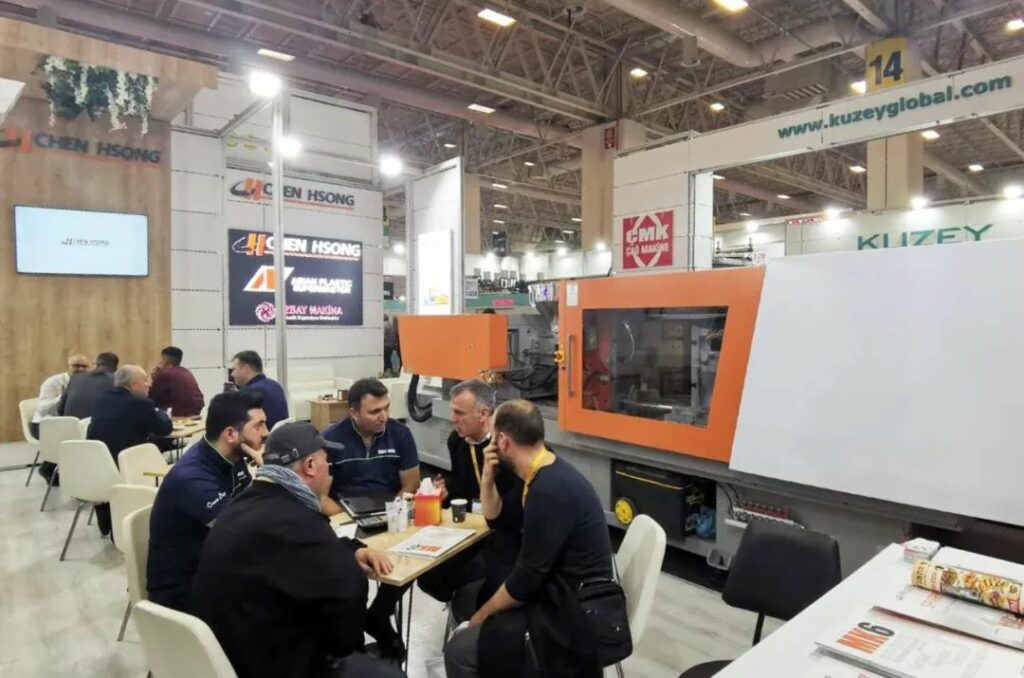 .
Turkey the bridge of Asia & Europe
Turkey straddles two continents, Europe and Asia, and is the crossroads connecting Europe and Asia. The plastics industry is developing rapidly in Turkey, and the country is also one of the important producers of plastic products in Europe. The Plast Eurasia İstanbul exhibition is an ideal way for Chinese plastic enterprises to enter the Turkish market and even expand the plastics markets in Europe and West Asia.
Over the years, the Turkish market has been an important part of Chen Hsong Group's global market strategy. The local professional service team continues to provide local customers with high-performance, high-efficiency, automated injection moulding production solutions, optimizes localized services and strives to meet the needs of Turkish injection moulding companies.
We welcome you at booth 1405B to find out more!