Vietnam is China's southern neighbour, with a population of nearly 100 million. Since 1986, the economic reforms initiated in Vietnam created a "socialist-oriented market economy", that has gradually become one of the fastest-growing economies in the world. Plastics and related industries have developed rapidly. China's plastic machinery has been widely favoured by Vietnamese local and foreign-invested enterprises for its excellent performance and excellent cost-performance ratio.
Vietnam is a key importer of Injection Moulding Machines
According to the "2022 Yearbook of Plastic Equipment and Materials Industry", Vietnam has been one of the largest imports of China's plastic production machinery for many years.
For three consecutive years, from 2019 to 2021, it remained the largest importer of China's general plastic machinery, representing a little over 10% of the total global export volume.
More importantly, Injection moulding machines accounted for nearly 50% of China's exports to Vietnam.
Our first time since the Pandemic – Glad to be back!
On November 23, for a period of four days, the 20th Vietnam International Plastics and Rubber Industry Exhibition (VietnamPlas 2022), which is considered the best way to enter the Vietnamese plastics market, is happening at the Saigon Exhibition and Convention Center (SECC) in Ho Chi Minh City, Vietnam. This is the first time since the pandemic that Chen Hsong Group participated in the exhibition and we are glad to be back.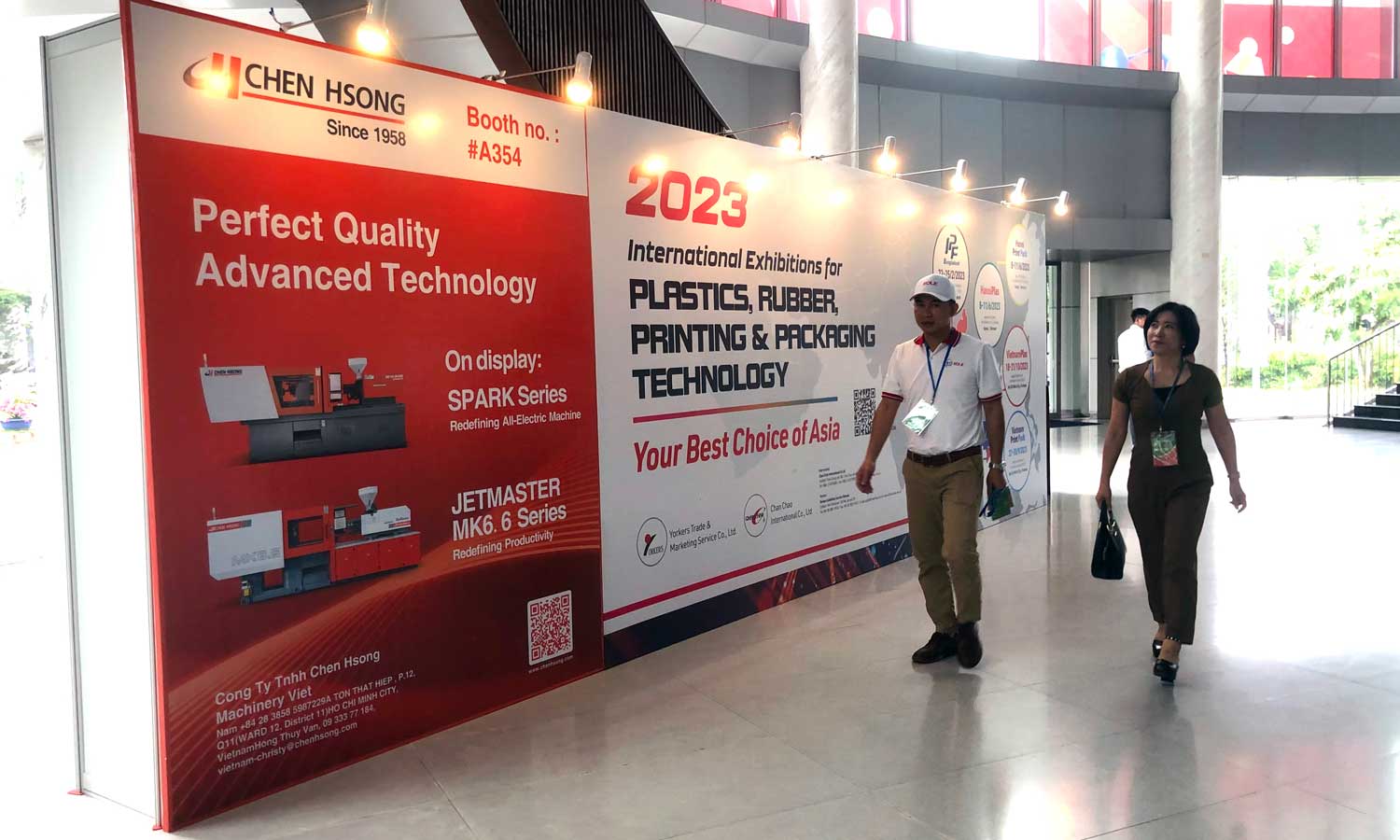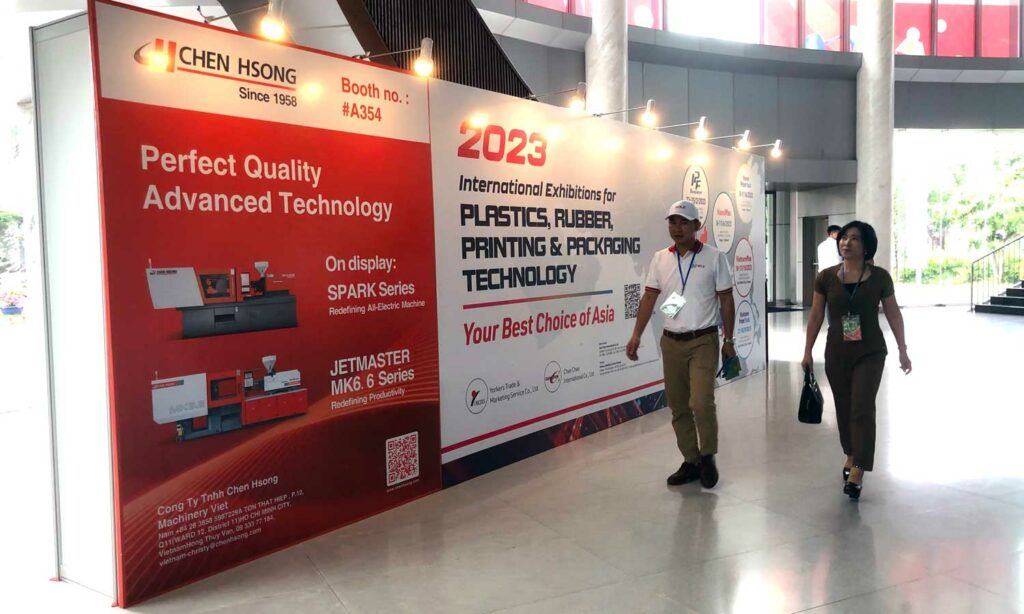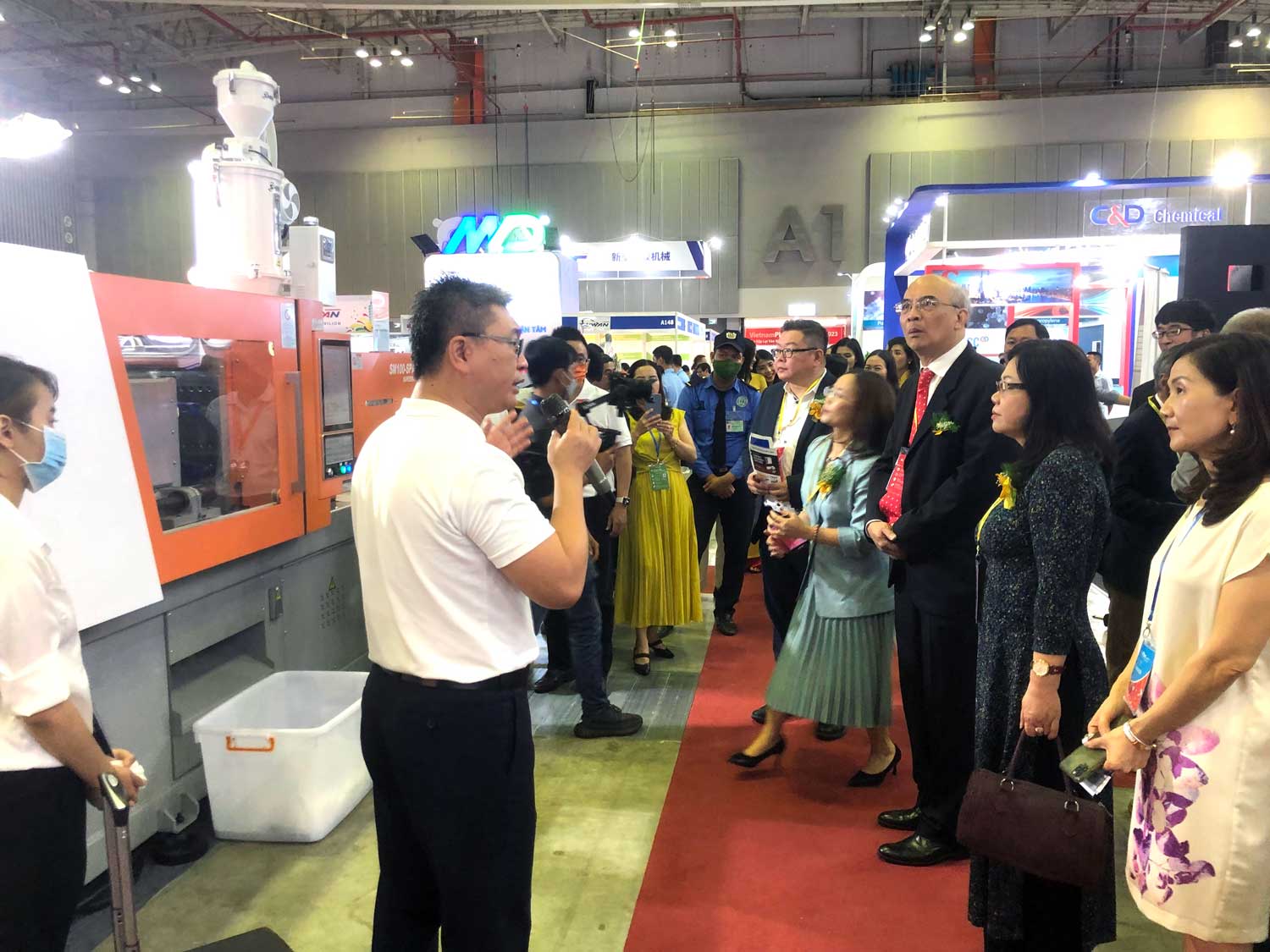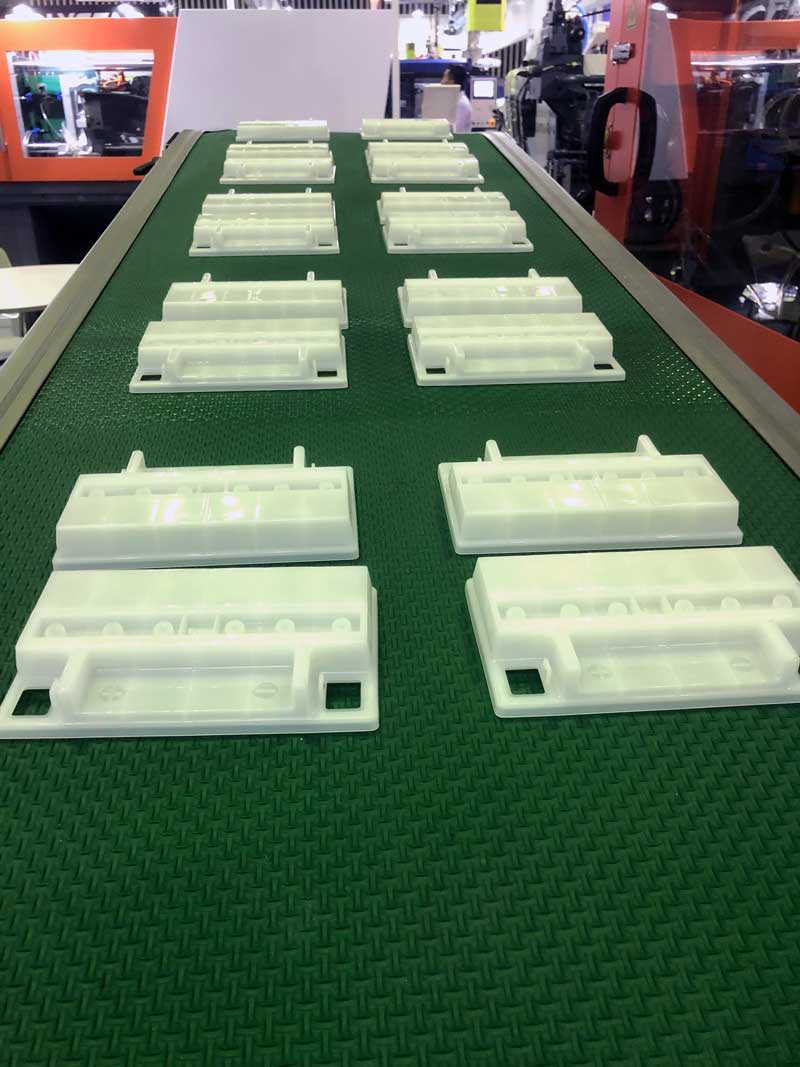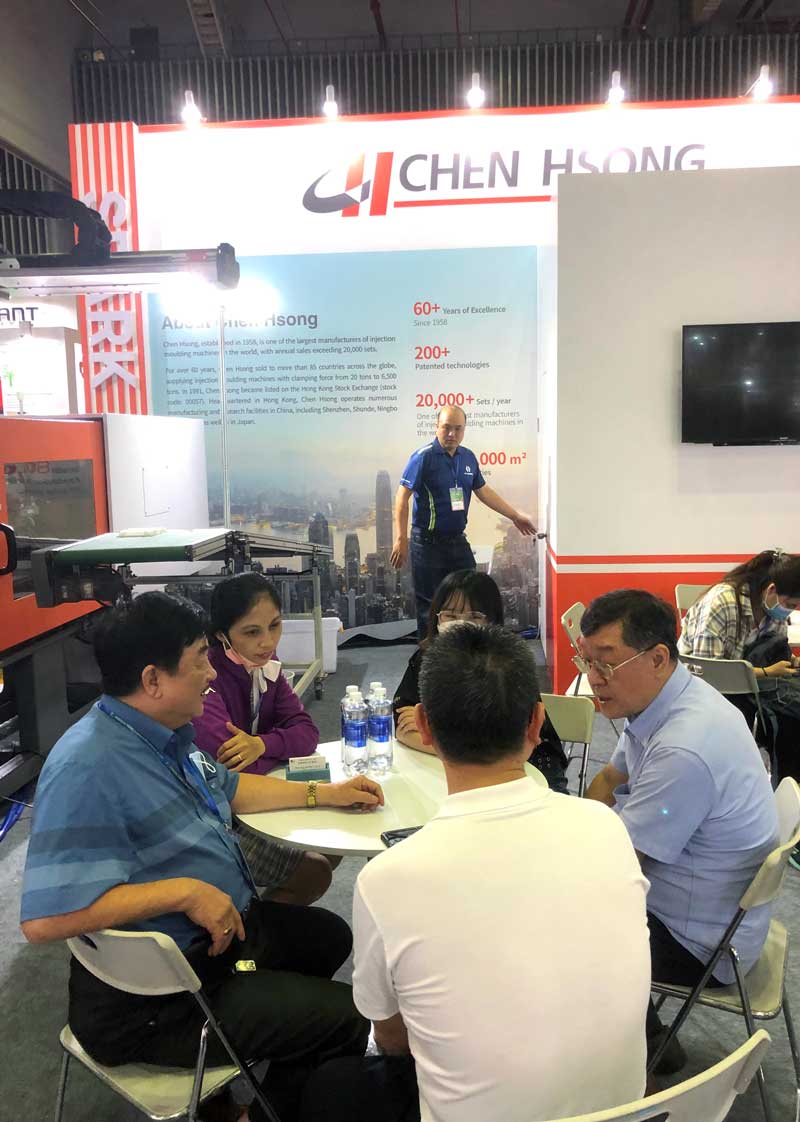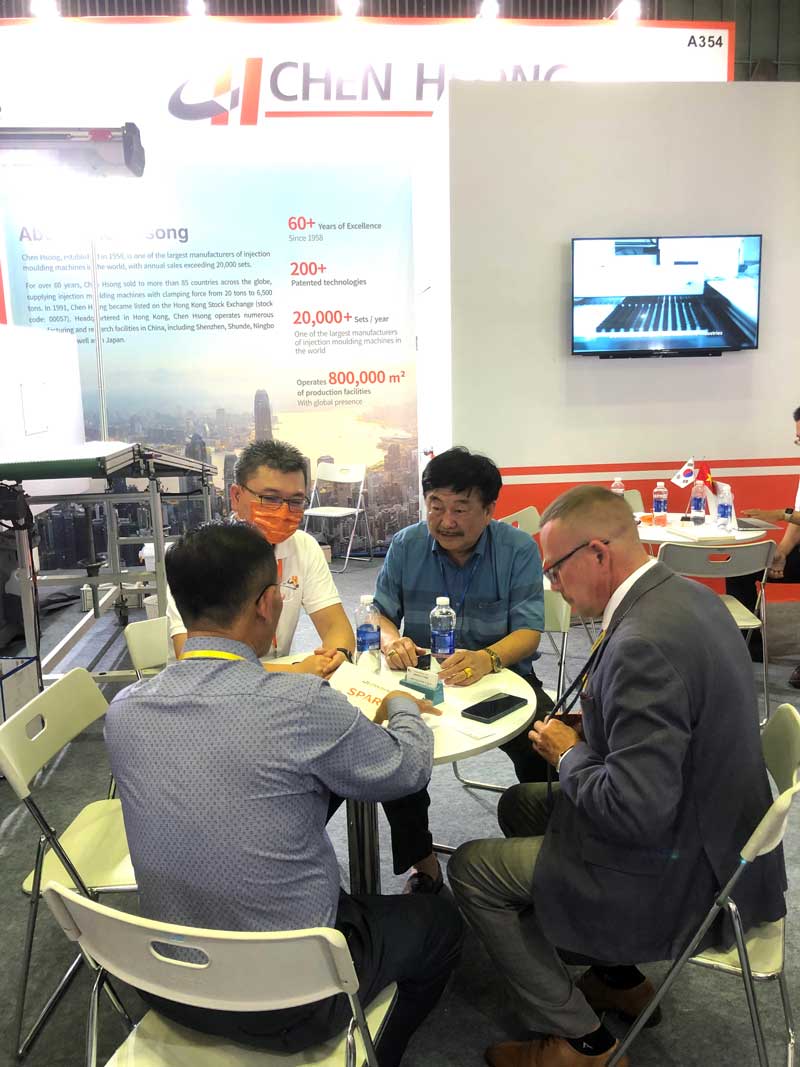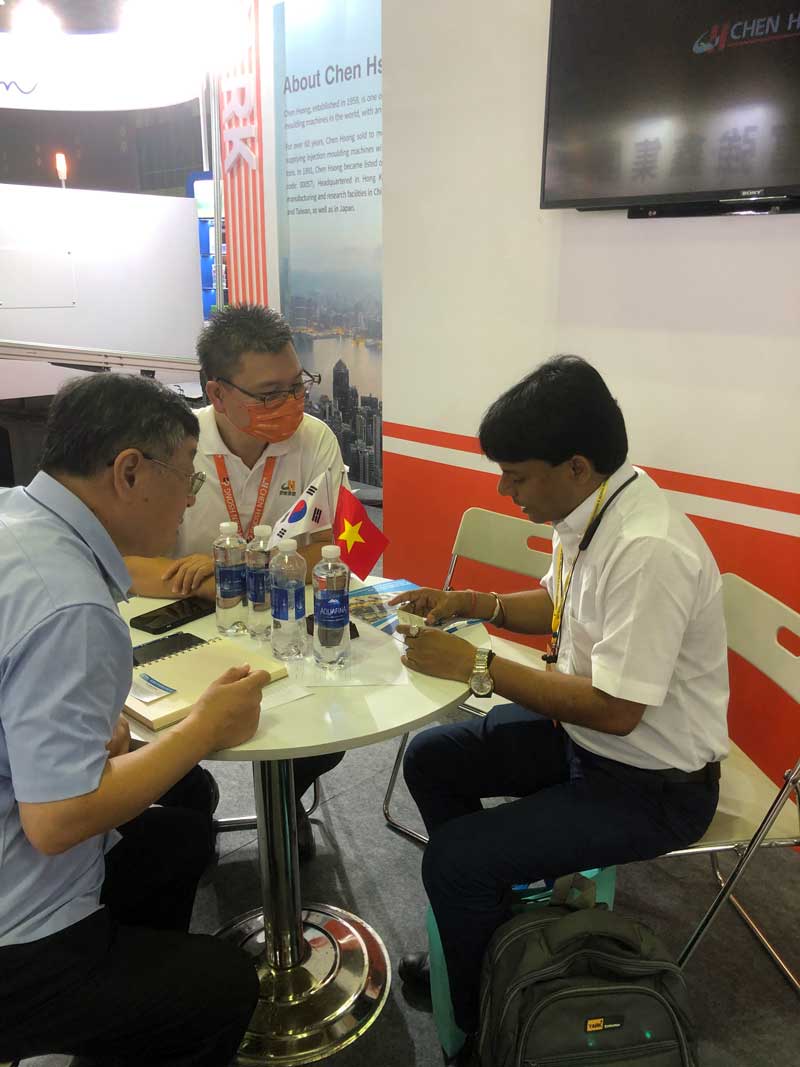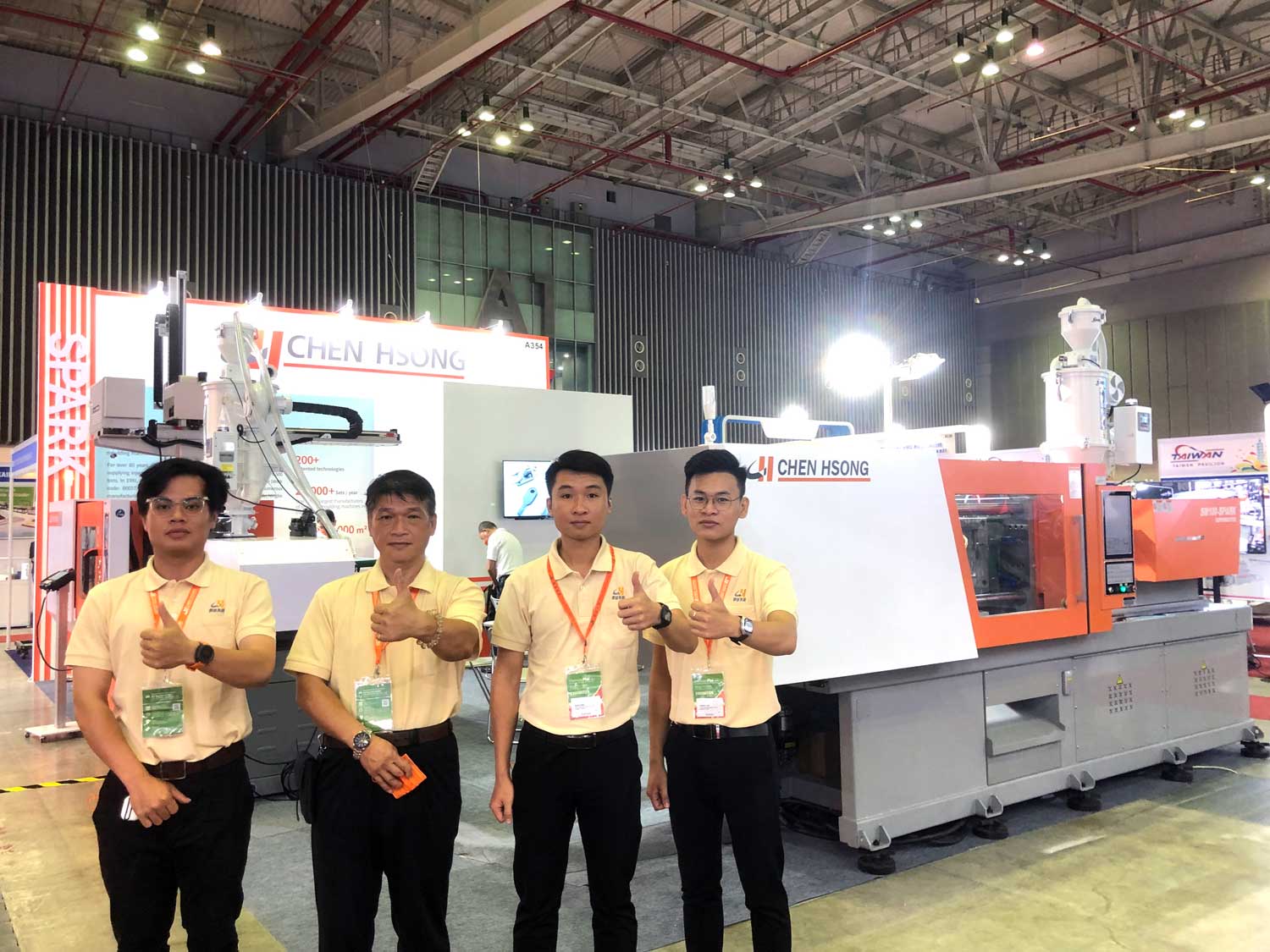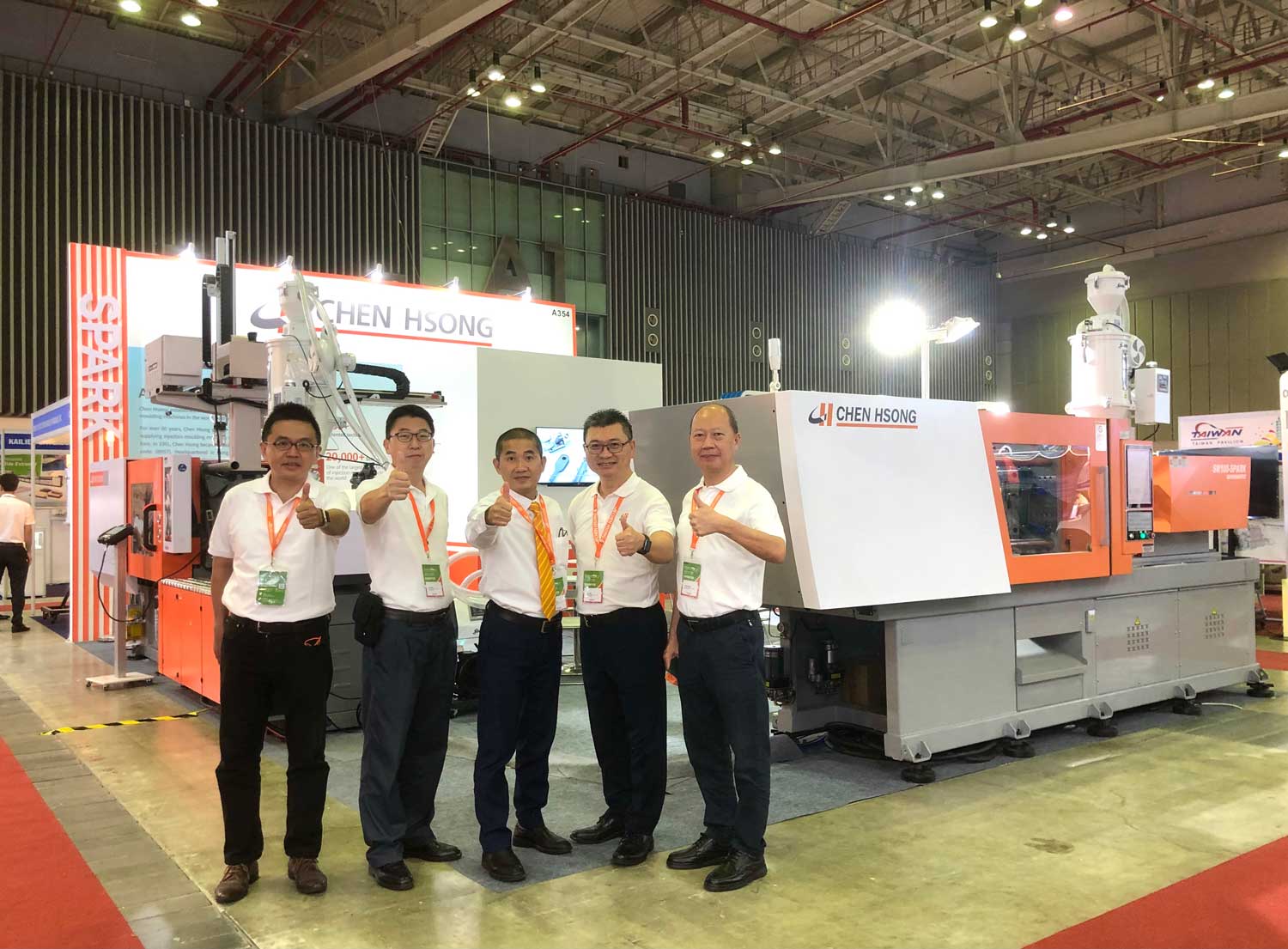 ---
SM100-SPARK ALL-Electric injection moulding machine and JM168-MK6.6 servo injection moulding machine made their debut at booth A354.
SPARK series all-electric injection moulding machine brings a new definition to the world of all-electric injection moulding equipment with its advantages of super energy saving, super durability, super precision, super high efficiency, wide adaptability, and intelligent control.
The machine on-site demonstrates the production of PP material, a folding comb with a single weight of 30g, one mould with two cavities, and a cycle time of 25 seconds.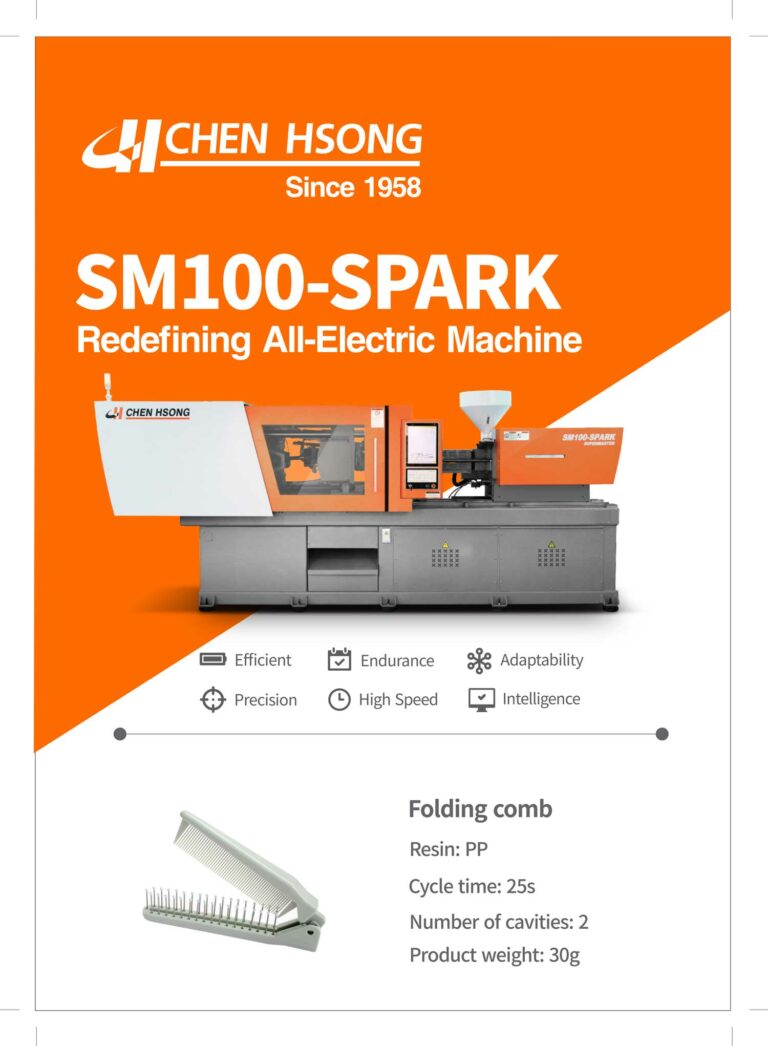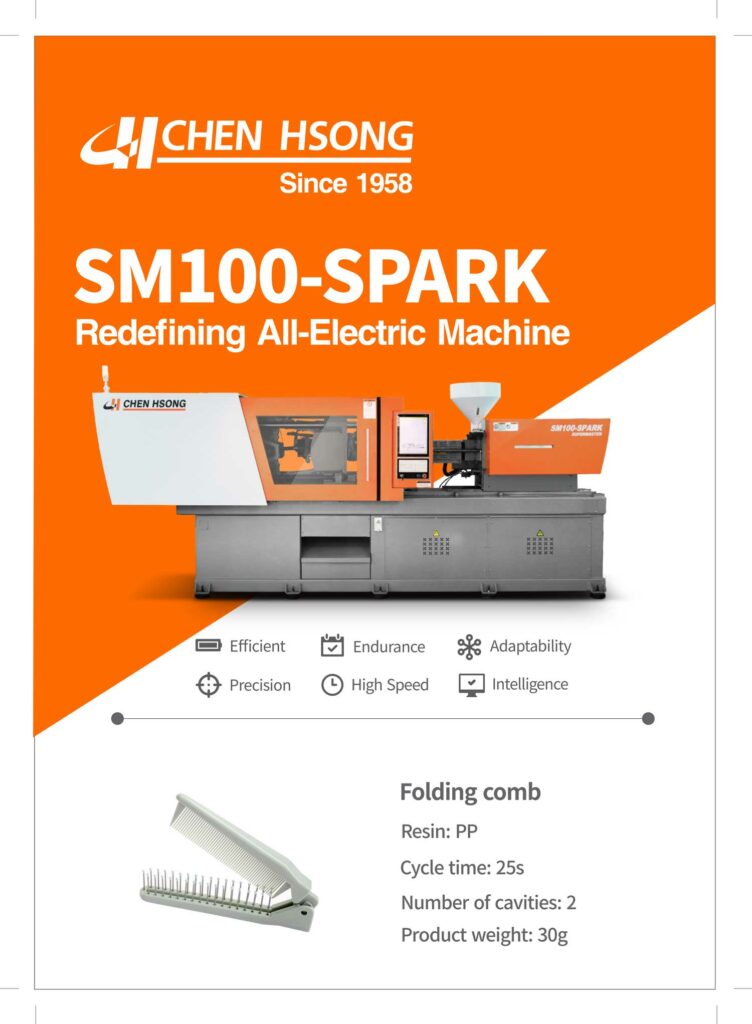 The MK6.6 servo injection moulding machine
The MK6.6 servo injection moulding machine, derived from the Precision Hydraulics™ of Japan's top technical team, has stable and reliable hydraulic control, rapid response, and ultra-high precision. It works seamlessly with a high-performance controller and a high-precision injection unit to create perfect plastic parts.
The JM168-MK6.6 servo injection moulding machine displayed at the show, showcases the production of motorcycle battery cases, injecting PP material with a single shot weight of 97g, and a complete cycle time of 40 seconds.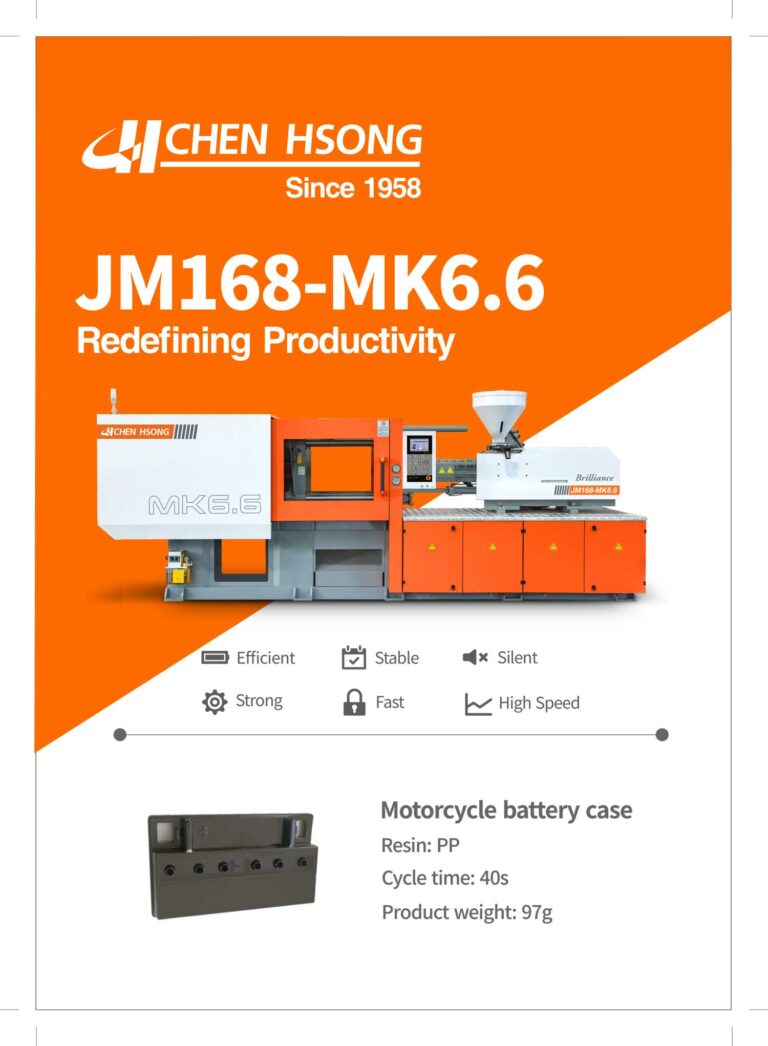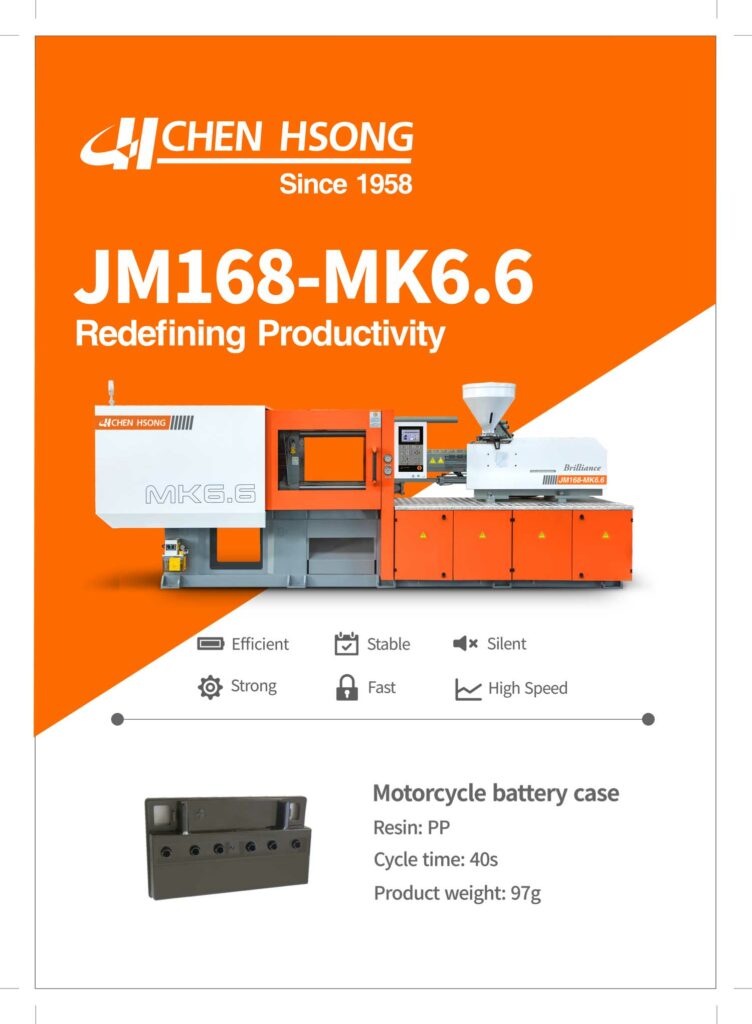 ---
20th Anniversary
VietnamPlas, the most iconic trade fair for the plastics and rubber industry in Vietnam, is celebrating a major milestone this year – its 20th anniversary. After 20 years of development, the exhibition has become the leading event for this industry in Vietnam.
This year's VietnamPlas brought together 270 world-class manufacturers from 19 countries and regions to showcase cutting-edge technologies and future development trends.
According to the organizer of the VietnamPlas exhibition, Vietnam's plastics market has reached pre-pandemic levels and is expected to grow at a compound annual growth rate of more than 10% in the next five years.
The Chen Hsong Group has been involved in the Vietnamese market for more than 30 years. Currently, it has an excellent local sales team, with a complete parts warehouse and professional after-sales service centre located in HồChíMinh City.
In the future, Chen Hsong will continue to expand and strengthen its presence in the Vietnamese market, providing better solutions and services to customers.
Our Booth: A354
Vietnam Regional Website: https://chenhsong.vn/
Global Website: https://chenhsong.com/