Earlier this year another SM1250TP-SVP/2 was successfully installed and commissioned in the production site of INPLASS (FYM INPLASS Cia. Ltda.) with the support of the technical personnel from Chen Hsong. Today INPLASS, based in Ecuador, delivers products in over 250 companies across 24 provinces. Their product catalog is currently diversified into poultry, agricultural and agro-industrial sectors.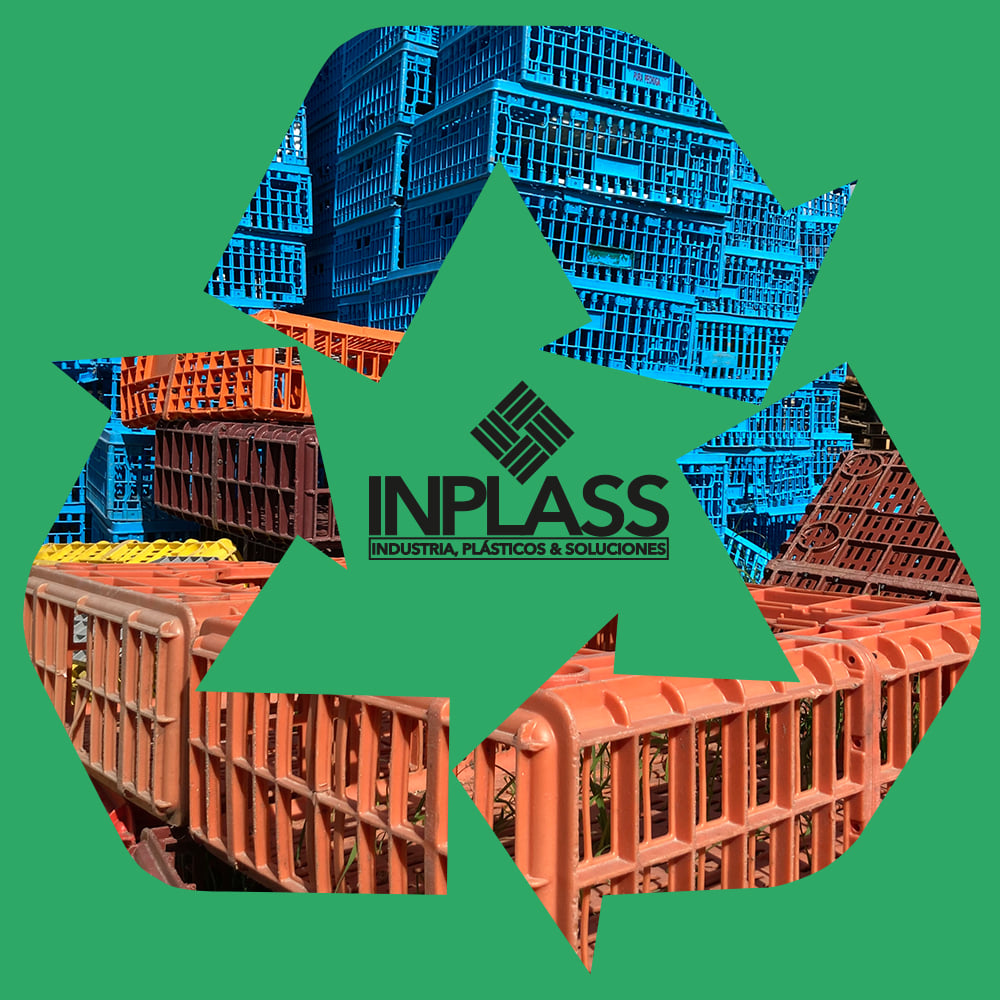 "FYM INPLASS Cia. Ltda." was born from the growing demand for agro-industrial supplies within the Ecuadorian territory, beginning its operations in mid-2014. The product range is currently diversified into poultry, agricultural and agro-industrial sectors. Chen Hsong has been a strategic partner in recent years ."
– Klever Figueroa, CEO of INPLASS
Serious about Quality and Innovation
With Ecuador's need to tackle rural poverty, improve productivity and increase technology use in the agriculture sector, INPLASS is in a key position, and boast an impressive range of products that help businesses both big and small simplify transport and storage, as well as reduce product damage during transport. High quality, well-designed transit packaging helps to prevent unnecessary waste, ensures food safety, increases profitability, and reduces the environmental impact of complex global supply chains.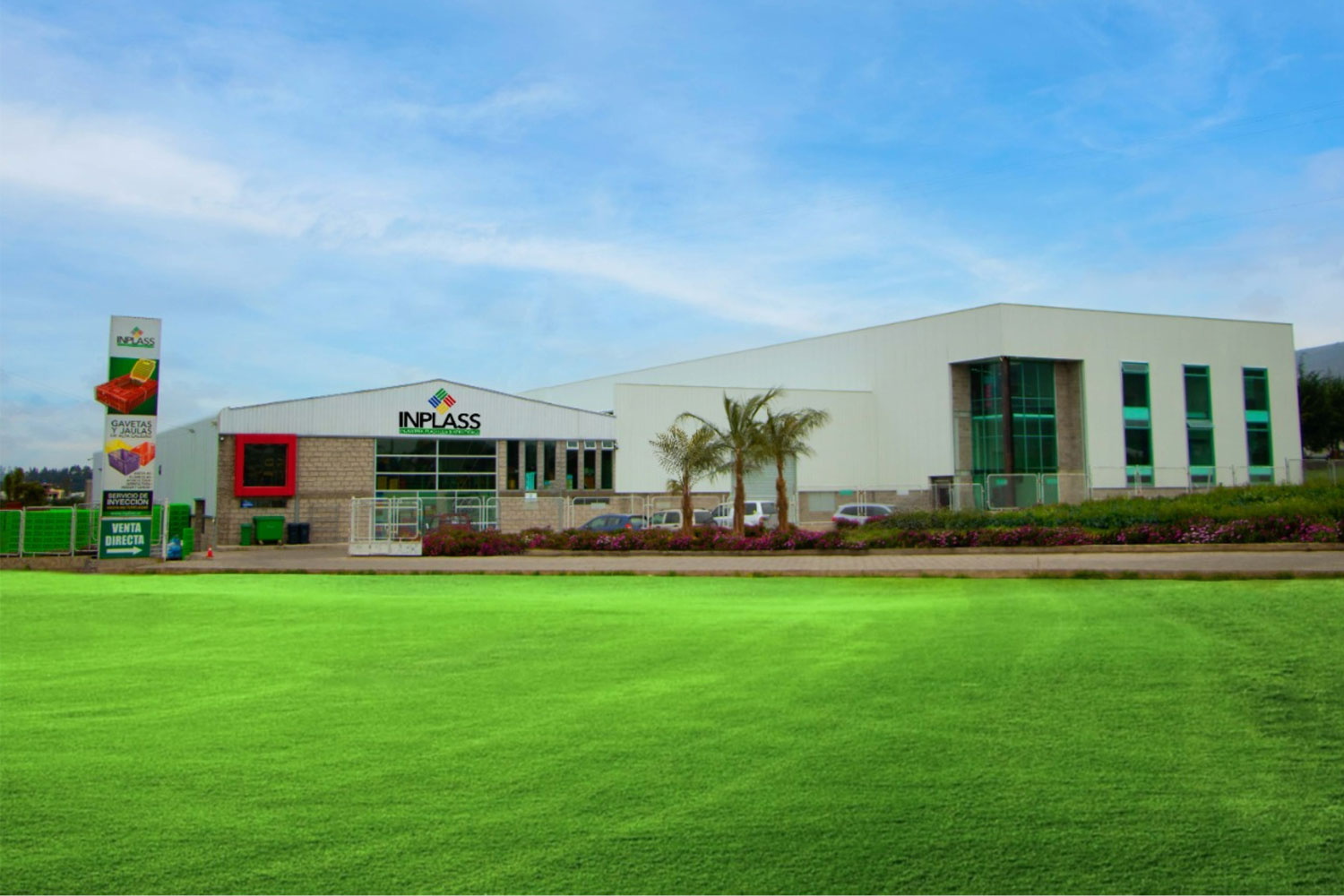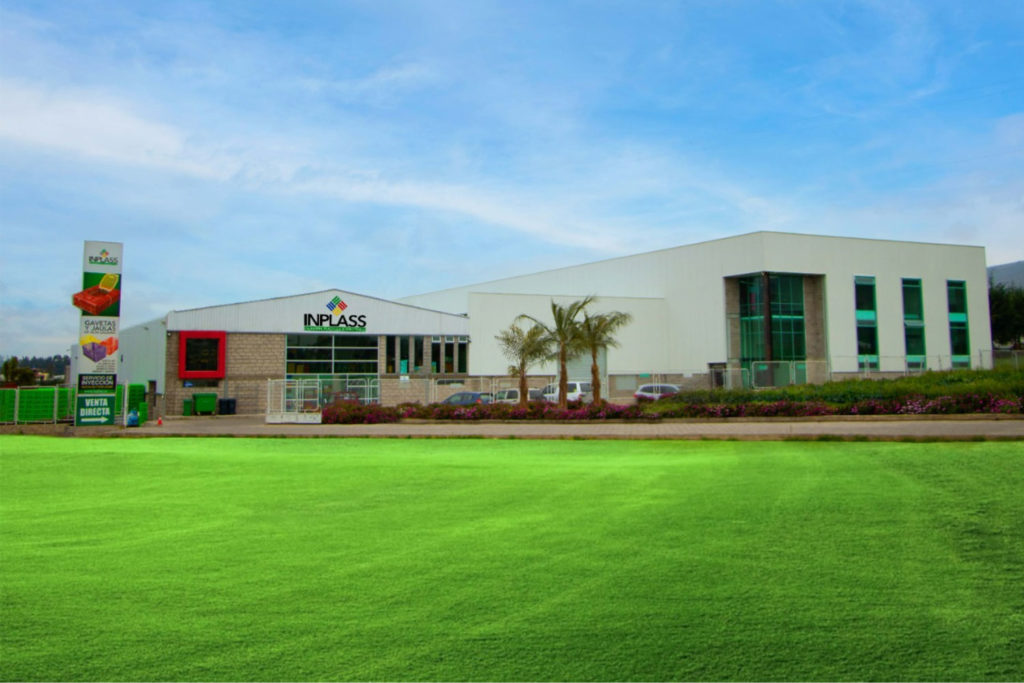 Solutions for Specific Applications
Plastic crates are made from high-quality materials, using advanced technology and strict manufacturing procedures. To ensure all clients specific needs are met, INPLASS needed the ability to manufacture their products using many different material options and offer customers solutions for specific applications such as temperature stability, weight-bearing capacity, impact resistance, resistance to deformation etc. INPLASS is very satisfied with the excellent quality and production efficiency of Chen Hsong's range of Supermaster Two Platen Injection moulding machines.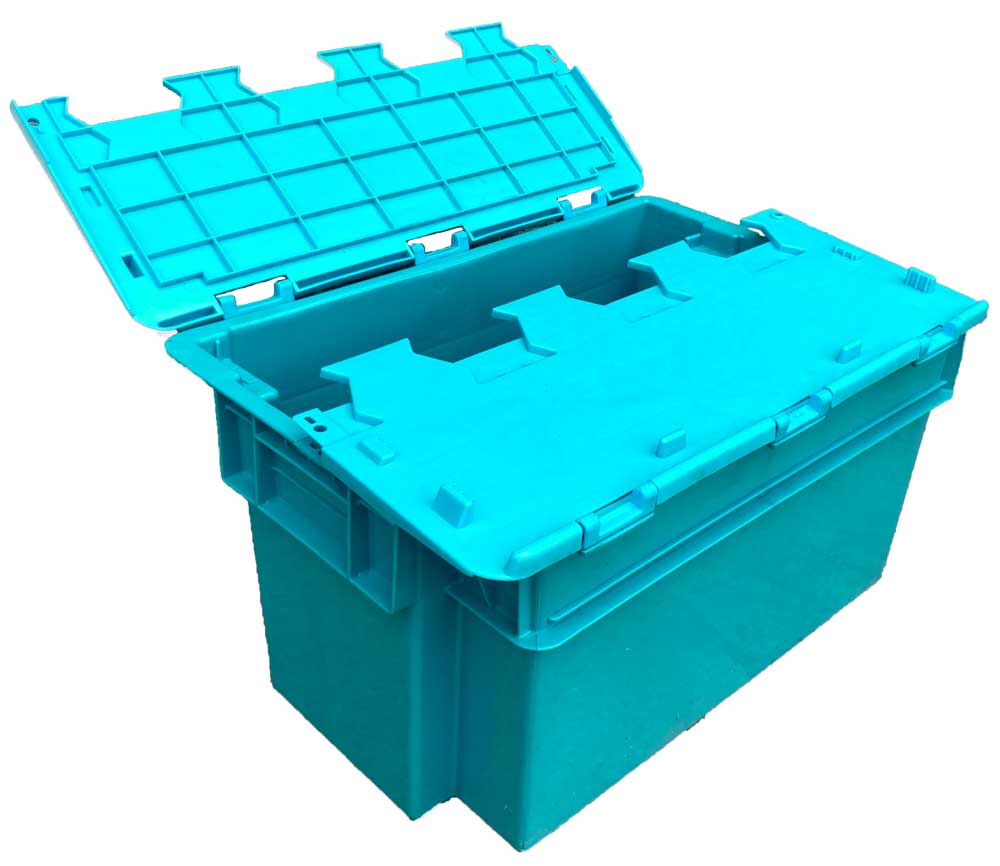 SMTP
First launched in 2008 The SM Two Platen Servo Drive injection moulding series has gone over relentless improvements of the past years and remains one of our flagship machine series. Hundreds of presses from the SM700 up to SM6500 tons are currently running reliably for customers around the world in every industry. They deliver high precision, high stability, high speed, and ultimate mould protection without any of the traditional compromises.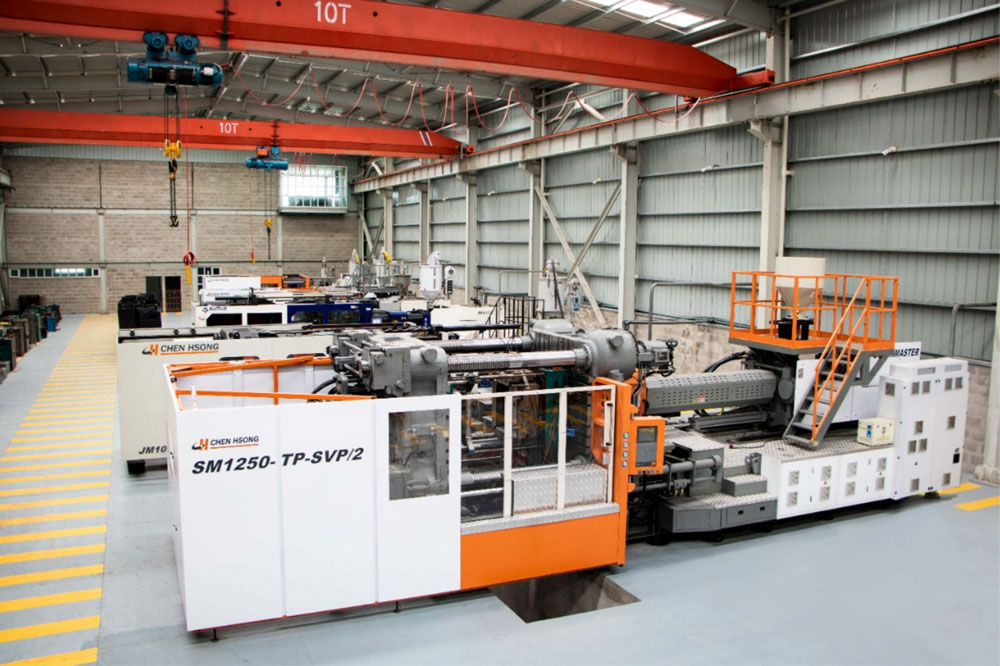 The updated machine line incorporates a package of related technologies designed to make machine operations very stable, precise and repeatable. The technology approach, dubbed "Non-Stop", is the result of an ongoing eight-year strategic cooperation between Chen Hsong and a team of technical experts from Japan (primarily Mitsubishi) and Europe, that has been working to achieve zero-defect moulding.
The Non-Stop approach, first incorporated into the second generation of Supermaster machines, guarantees annual unscheduled downtime of less than 0.5 % of the machine's scheduled runtime. The technology combines precision hydraulics that minimize pressure drops or spikes, the use of reliable components with patented mechanical designs, and dynamic control to achieve high repeatability and performance.
The machine uses the latest machine controller from Beckhoff of Germany, which Chen Hsong said provides more control than previous types. Also included is a second-generation servo-drive system that comprises a new power-pack design, fast-response gear pump and high-precision servo motor integrated with a proprietary servo drive.

The SMTP line has a patented interlock mechanism that provides precise and quiet clamping. It can achieve clamp movements as fast as 29.5 inches per second, as well as overall dry cycle times of 8 seconds.
Response times are less than half that of an injection moulding machine with a variable-displacement pump.
The new configuration reduces energy consumption by as much as 80% compared to a machine using a displacement pump, while raising repeatability to within 0.5%.
The SMTP line includes a patented circular platen that delivers more uniform distribution of pressures vs. competing platen designs. It exhibits enhanced stiffness and structural integrity to make it suitable for a wide range of moulding applications.
We look forward to Cooperating with you!
Chen Hsong Group is an enterprise engaged in the research, development and manufacture of advanced injection moulding machines. It was founded in Hong Kong in 1958 and was successfully listed in 1991. It is currently one of the largest injection moulding machine manufacturers in the world.
For more than 60 years, Chen Hsong has provided customers in more than 85 countries and regions around the world with a full range of precision injection molding machinery solutions with clamping force ranging from 20 tons to 6,500 tons. The annual production capacity exceeds 20,000 units. The production and R&D bases are located in Shenzhen and Shunde , Ningbo, Taiwan and Japan, the plant covers an area of ​​more than 800,000 square meters.