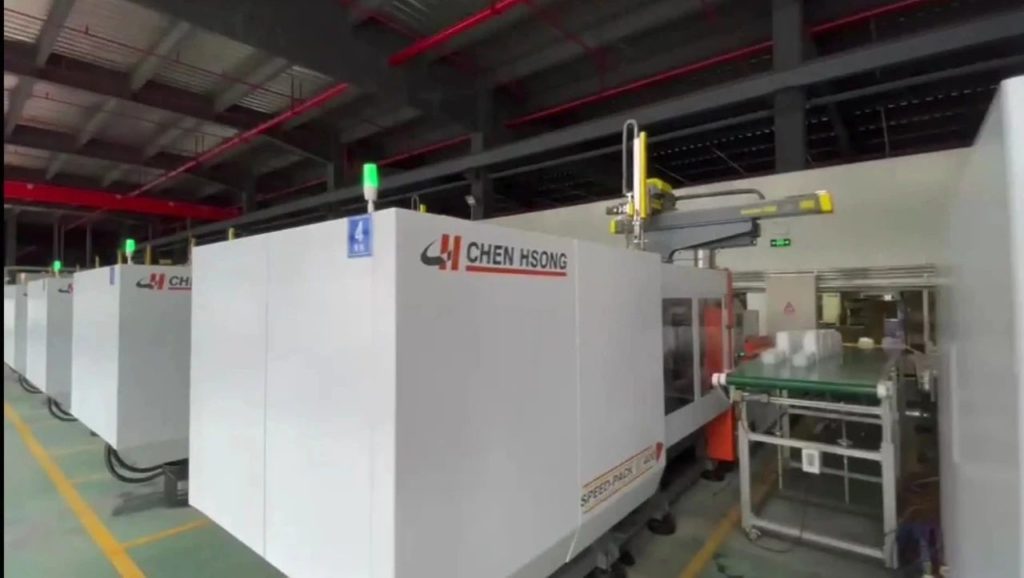 How did G-BOX generate tens of millions in profit from disposable lunch boxes?
"The first domestic lunch box company listed the best brand in NEEQ Brand Summit, awarded the Golden Sharks, top 5 consumer brand and with revenue over ten million RMB"… How did a Chinese domestic enterprise specializing in disposable thin-walled lunch boxes achieve such remarkable results in the 16 years since its establishment? How does the small lunch box fit in with "high-speed" development?
China's takeaway food delivery business market size has increased by nearly 30 times in the past ten years
According to statistics from Grand View Research, the global food distribution market worth 53.9 billion U.S. dollars in 2020, is expected to grow at a compound annual growth rate of 4.9% from 2021 to 2028. As for China, Statista survey data shows that China's takeaway food delivery business is developing rapidly, and the market size has increased by nearly 30 times in the past ten years. In 2020, more than 40% of Chinese Internet users have used online food delivery services.
The continuous growth of the food delivery market has created a large demand for disposable plastic lunch boxes. Focusing on the R&D and production of disposable lunch boxes, GUANGDONG G-BOX HOLDINGS CO.,LTD (hereinafter referred to as "G-BOX"), located in Shunde, Foshan City, Guangdong Province, went public in 2016 and became the first domestic company listed on the New Third Board. Box enterprise. Revenue in 2020 reached 62.81 million RMB, a year-on-year increase of 59.18%. According to the sales statistics of G-BOX for the first half of 2021, operating income was 23.1558 million, and its performance increased by 39% over the same period last year.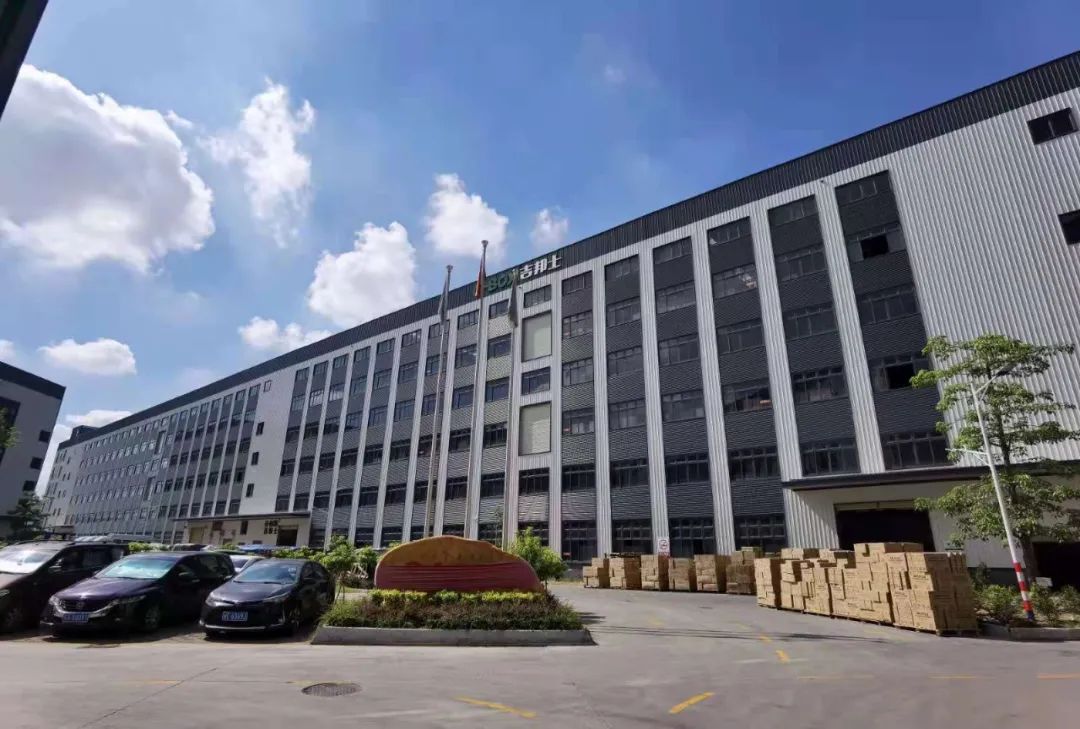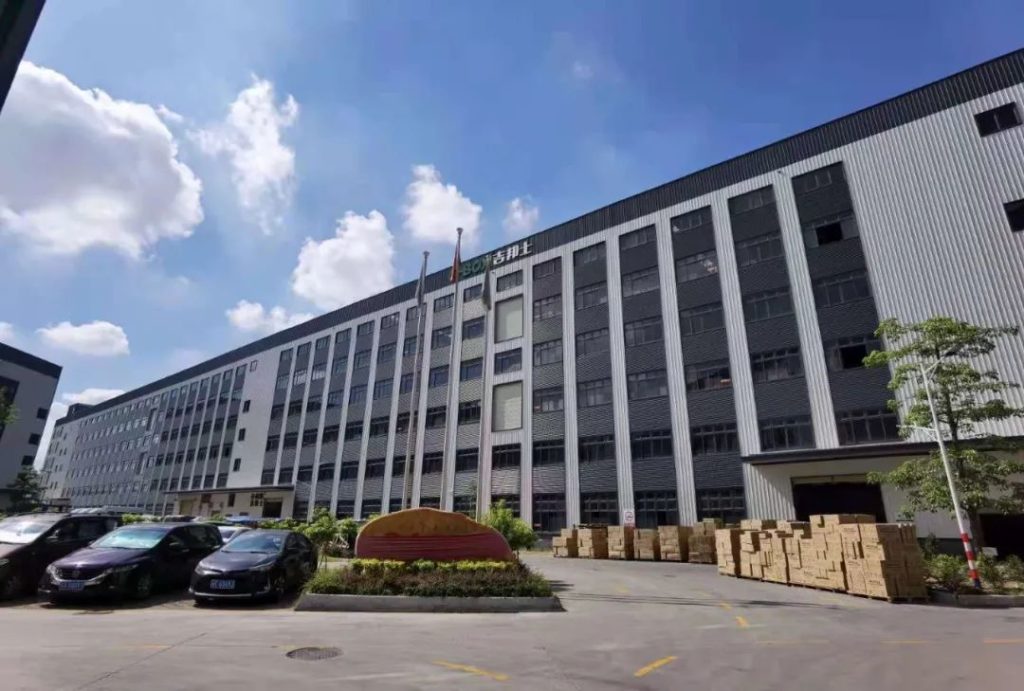 Guangdong G-BOX New Material Co., Ltd. focuses on the R&D and production of disposable lunch boxes
From a start-up company with only two lines of production equipment at the beginning of its establishment in 2005, to a listed company with a revenue of tens of millions today, over the years, G-Box has stepped forward to become a leading brand in the industry with its very own production and management concepts and production technologies.
High Quality "shaping" Thin Walled Lunch boxes
Since the outbreak of the global corona epidemic last year, many countries and cities have implemented strict measures to restrict dine-in services in hotels and restaurants. This has greatly promoted the delivery of take-out food and led to an increase in the demand for one-time-use packaged lunch boxes.
G-Box, with a large share of exports going to European and American markets, has seen a sharp increase in orders for thin-walled lunch boxes from abroad. "Last year, most local lunch box companies faced problems such as difficulty in starting work and insufficient labor. More orders were placed from abroad to supplement the domestic companies production.
"Our export volume has increased significantly, and our performance has also risen." Vice President Liang Caihong, the manager and secretary of the board of directors, said in an interview with AdsaleCPRJ.com.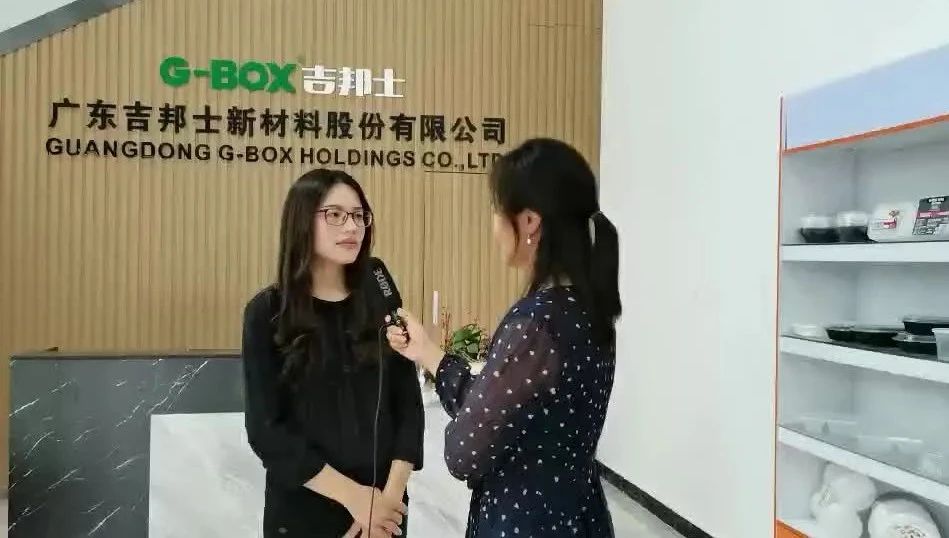 High Quality Products with Sustained & Stable Production
According to reports G-BOX consumes about 700-800 tons of polypropylene raw materials per month to produce lunch boxes. Last year, the export volume of lunch boxes reached more than 300 containers.
If the outbreak of the epidemic promoted the increase in orders for disposable lunch boxes last year, high-quality products and sustained and stable production are what kept G-box at the top of the supplier chain and is the deciding factor in the company's rapid development.
Choosing the Right Raw Materials
Because Europe and the United States have high requirements on the hardness and safety of food-grade lunch boxes, and they need to comply with relevant international certifications, G-BOX needs to strictly control product quality regardless of materials or production technology. At present, G-BOX uses Borouge and ExxonMobil's raw materials to produce lunch boxes, and has passed FDA, BRC, ROHS and other international certifications.
Choosing the Best Production Equipment
For production equipment, G-BOX uses the SPEED PACK II thin-walled high-speed injection molding machine from the Chen Hsong Group. Since the purchase of 13 SPEED PACK Ⅱ high-speed injection molding machines from Chen Hsong Group last year, G-BOX has set up more than 30 production lines running at full capacity.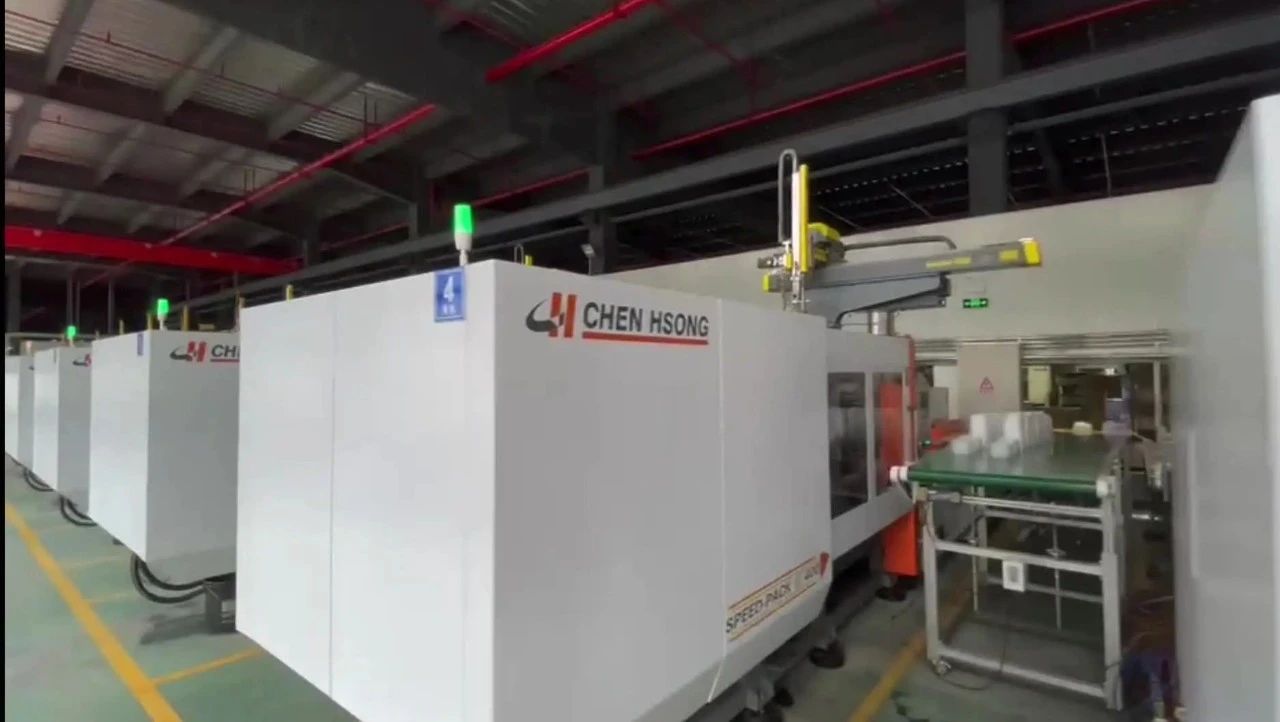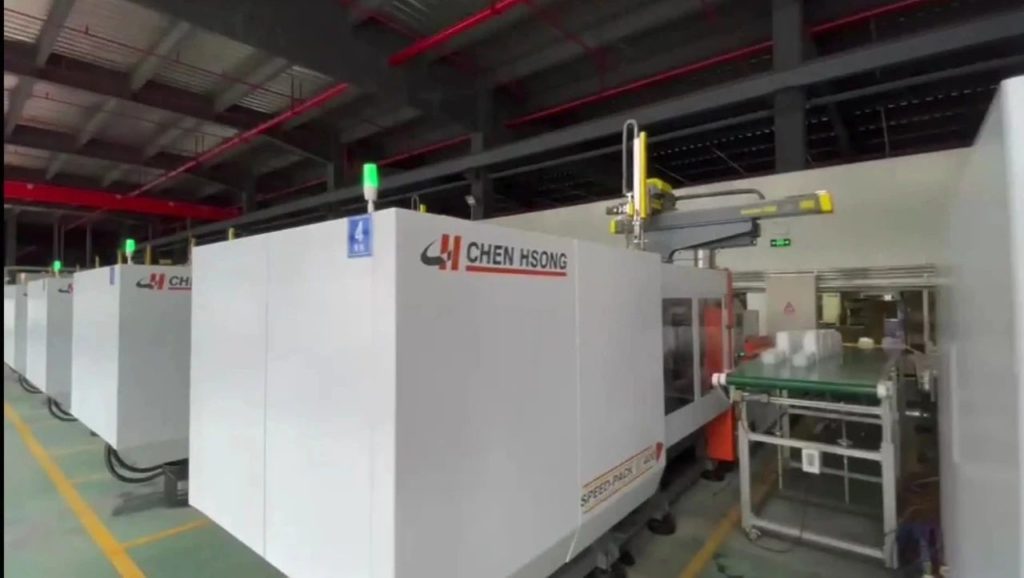 "Disposable lunch boxes are low-value consumables. How can we improve production efficiency, maintain stable production of high-quality products, and reduce production costs? These are the three most important factors for domestic lunch box manufacturers," said Liang Caihong.
Better Cycle times – 6 Seconds
"Our latest purchase of Chen Hsong's high-speed injection molding machines gives us an average production cycle of 6 seconds, which is 1 second faster than most similar high-speed injection molding machines on the market. Perhaps it is very difficult for equipment manufacturers to shorten the cycle by 1 second and produce continuous and stable production; but for lunch box manufacturers this extra 1 second means a great deal, and thanks to this added efficiency our improved production capability gives us an edge with our competitors.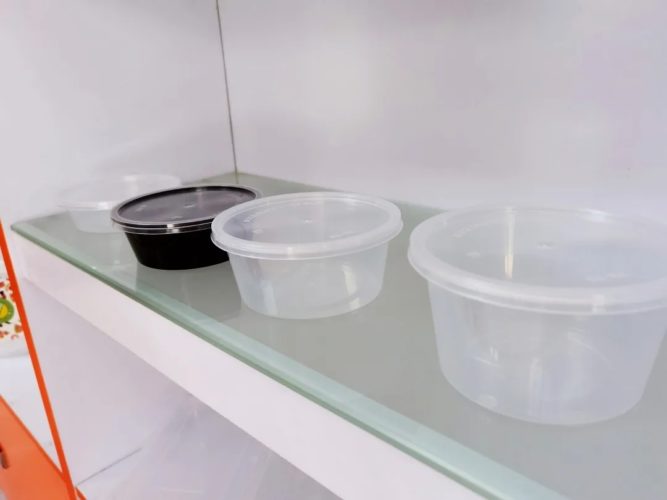 Lets Do The Math – 8.5 more 40HQ Containers per Month
For example, the G-BOX C-LID, 500/650ml lunch box cover, had a cycle time of 7 seconds, produced with an 8 cavity mold, 12g/piece. Now with the new SPEED PACK II thin-walled high-speed injection molding machine, an average production cycle of 6 seconds can be achieved.
With this one-second gap, 24 hours non-stop production, each machine can produce 33 more boxes of goods (500 pieces/carton). Calculated on the basis of 13 sets of equipment, 429 boxes can be produced in one day, one more container can be produced in 3.5 days, and 8.5 more 40HQ containers can be produced per month. From the business perspective it has indeed achieved high production efficiency and effectively reduced costs.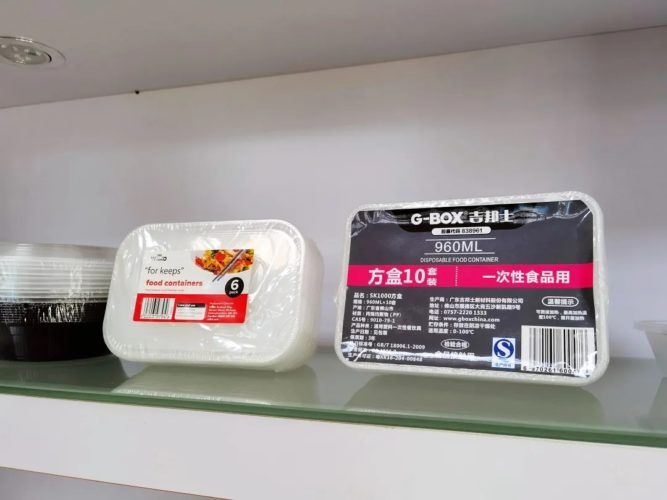 Increase in E-commerce during Pandemic Times – Environmentally friendly lunch boxes
This year's National Two summits, "Carbon Peak" and "Carbon Neutrality" have attracted much attention. In response to climate change, China has put forward the goals of "striving to reach the peak of carbon dioxide emissions by 2030 and striving to achieve carbon neutrality by 2060".
With strong support for energy conservation and environmental protection industry policies, there is a good development opportunity for environmental friendly plastic products. According to the China Report Network, the consumption of disposable lunch boxes nation wide in 2020 will be around 44.5 billion. Facing the huge domestic market for environmentally friendly lunch boxes, G-Box is actively mapping out the domestic markets and developing new designs and marketing campaigns.
"Currently the percentage of environmentally friendly lunch boxes is relatively low and the local market demand is small, but with the further promotion and popularization of alternative products such as environmentally friendly lunch boxes or degradable lunch boxes, the domestic market should see a massive increase in demand," Liang Caihong mentioned, " G-box has begun to target the domestic market and will focus on domestic sales in the next one or two years. "We are ready to market to the whole country with European and American quality and domestically acceptable prices."
G-box currently cooperates with many domestic catering supply chains or e-commerce platforms, such as Meituan Kuailu, Meicai, etc., and officially put the first batch of commonly used environmentally friendly lunch boxes and biodegradable straws into the market in April this year, a total of 16 Tons.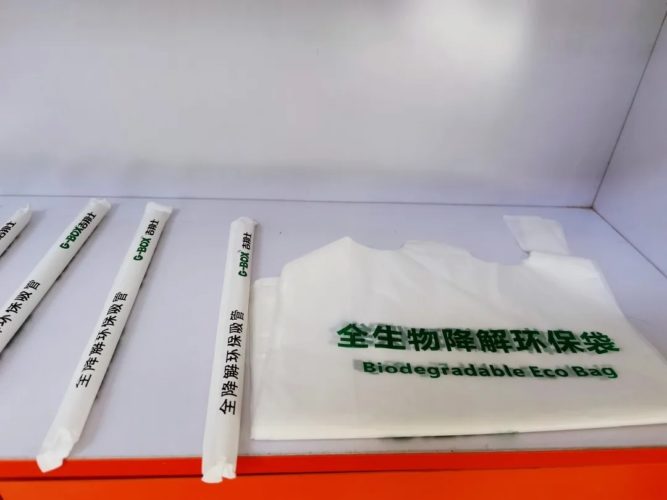 It is worth mentioning that biodegradable plastic packaging has attracted much attention in the industry in recent years. Dozens of well-known domestic chemical companies, such as Sinopec, Fafa Science and Technology, Wanhua Chemical, etc., have successively advanced the field of biodegradable materials, thanks to tens of billions of RMB in invesments.
G-box also sees the further development potential of domestic degradable lunch boxes and is actively cooperating with Sinopec to jointly develop innovative processes for the injection molding of degradable lunch boxes. It is expected that there will be new breakthroughs in the next one or two years.
Creating a modern production workshop for Industry 4.0
At present, the entire production process of G-box is running via automatic production lines such as central feeding systems, high-speed injection molding systems , linear manipulator picking systems, conveying and testing, etc.,
G-box plans to further improve the automation and intelligence level of their production facilities this year, and make every effort to follow 4.0 manufacturing. It is reported that G-box has begun preparations for the construction of an unmanned fully automated production line to realize automatic sorting, inspection, packing, palletizing and un-palletizing and other back-end packaging processes.
"It is expected that the first unmanned automated production equipment will be put into operation in the second half of this year to conduct compatibility testing with Chen Hsong injection molding machines. In the future, G-box will establish a subsidiary in the field of intelligent equipment to develop customized unmanned production line equipment for thin-wall injection molding. This will fully serve peer companies." Liang Caihong said.
From continuously improving the quality and production efficiency of lunch boxes, to deploying unmanned automated workshops, and servicing all levels of the industry chain, G-box continues its rapid pace of getting "bigger" and "stronger" in the domestic and international lunch box market.