In recent years, car companies have spared no effort in the refining of automotive technology and the application of new technologies. There has been great progress in hybrid power systems, fuel cell, electric vehicles, engine technology, and lightweight automotive components.
With more and more emphasis placed on sustainable development, reduced vehicle emissions, and lower energy consumption requirements, crash tested "lightweight "components have increasingly been used in the field of ordinary family vehicles.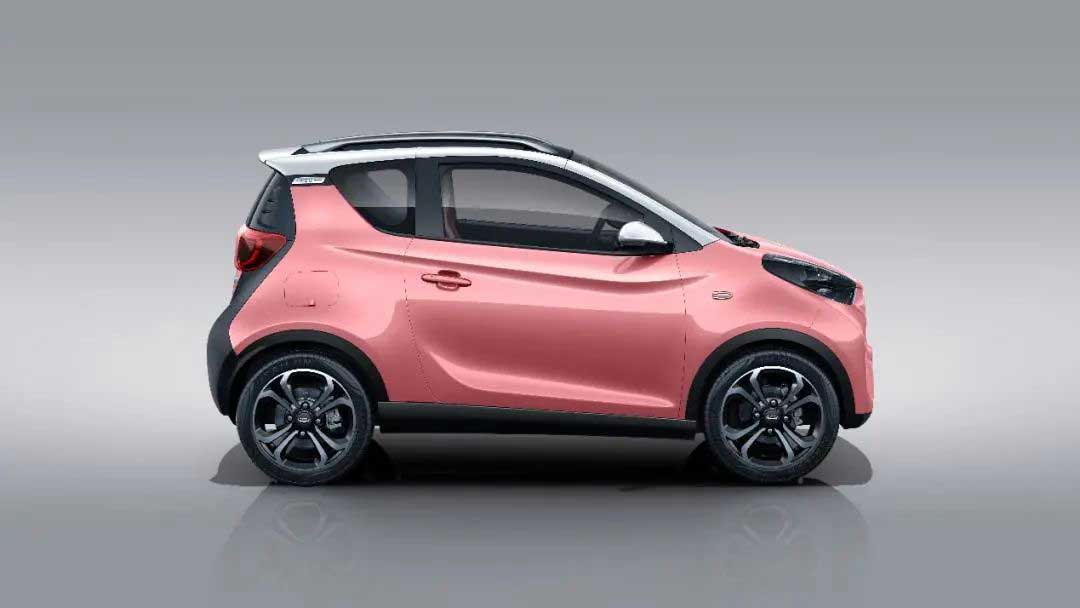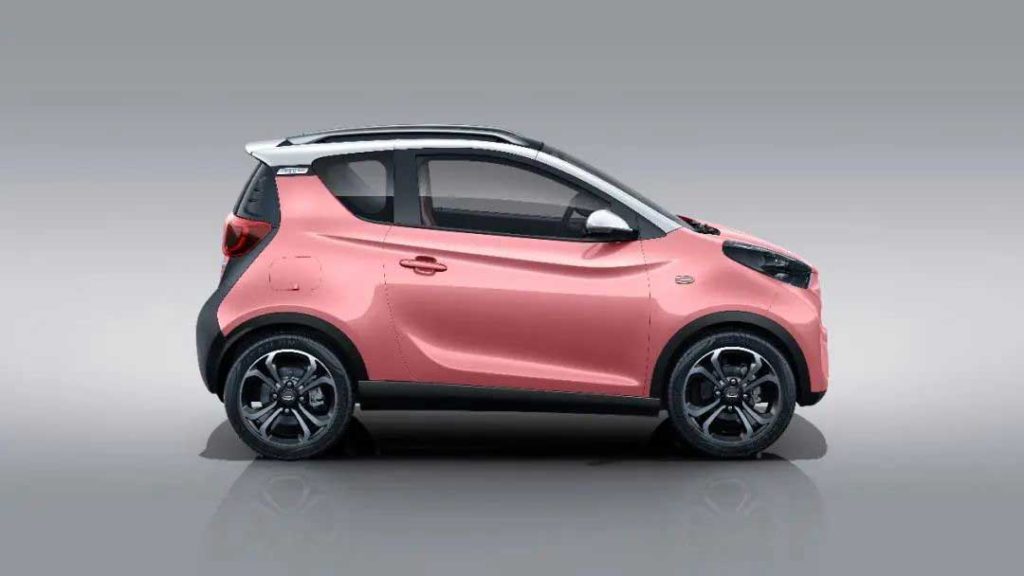 Lightweight does not mean cutting corners!
Using lighter materials to reduce the body weight of the car in order to have lower fuel consumption and emissions, and even better sports performance does not mean compromises in the integrity of the body structure, or mechanical performance.
As automakers seek ways to squeeze out extra weight from vehicles while maintaining stylish designs, lightweight yet high mechanical performance materials such as carbon fiber-reinforced thermoplastics, polycarbonates deliver on both counts.
---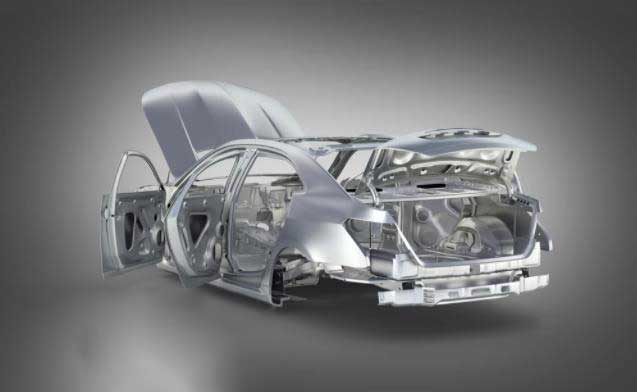 Weight Reduction of Passenger Car Tailgates
Lightweight design becomes increasingly important in numerous applications across almost every industrial sector. This has proven to be more important in the automotive industry. Therefore, in recent years, particular attention has been paid to replacing metals used in vehicles with environmentally friendly composites. Weight reduction of passenger car tailgates by replacing steel with plastic has been widely used in different models.
The hybrid material solution combining injection molding materials and glass fiber reinforced thermoplastic continuous fibers delivers lightweight solutions.
---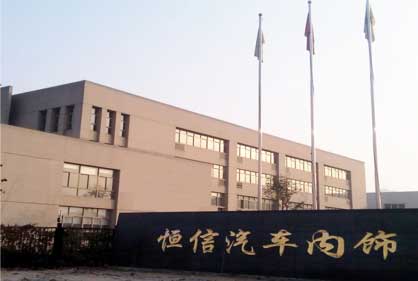 Anhui Wuhu Hengxin Auto Interior Manufacturing Co., Ltd.
Anhui Wuhu Hengxin Auto Interior Manufacturing Co., Ltd. (Hengxin) was established in 2003 and specializes in the independent design, manufacturing and sales services of automotive parts.
In recent years, Hengxin has made great achievements in the research and development of automotive lightweight parts, including a breakthrough self-developed fully automated production line for plastic rear tailgates. They are a high-quality supplier of well-known car manufacturers such as SAIC, Chery and BYD .
---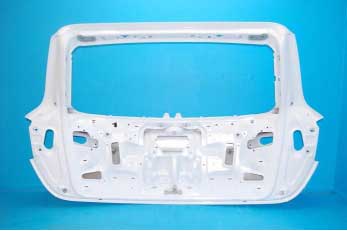 Rear Tailgate molding with ChensHsong Supermaster 4500T two-platen injection molding Machines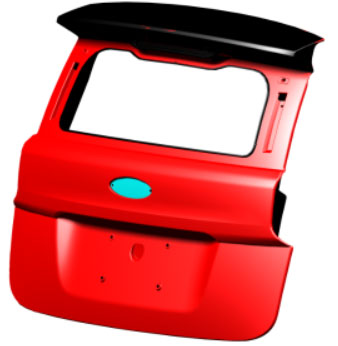 The rear tailgate of an automobile is an important part of the appearance of the car body. The traditional rear tailgate is mostly sheet metal, which is difficult to form and heavier. Hengxin now has completely replaced the sheet metal with light-weight high-strength plastics. Chen Hsong's 4500T two-platen machine is used for one-shot injection molding "replacing steel with plastic", effectively reducing the weight of the rear tailgate.
---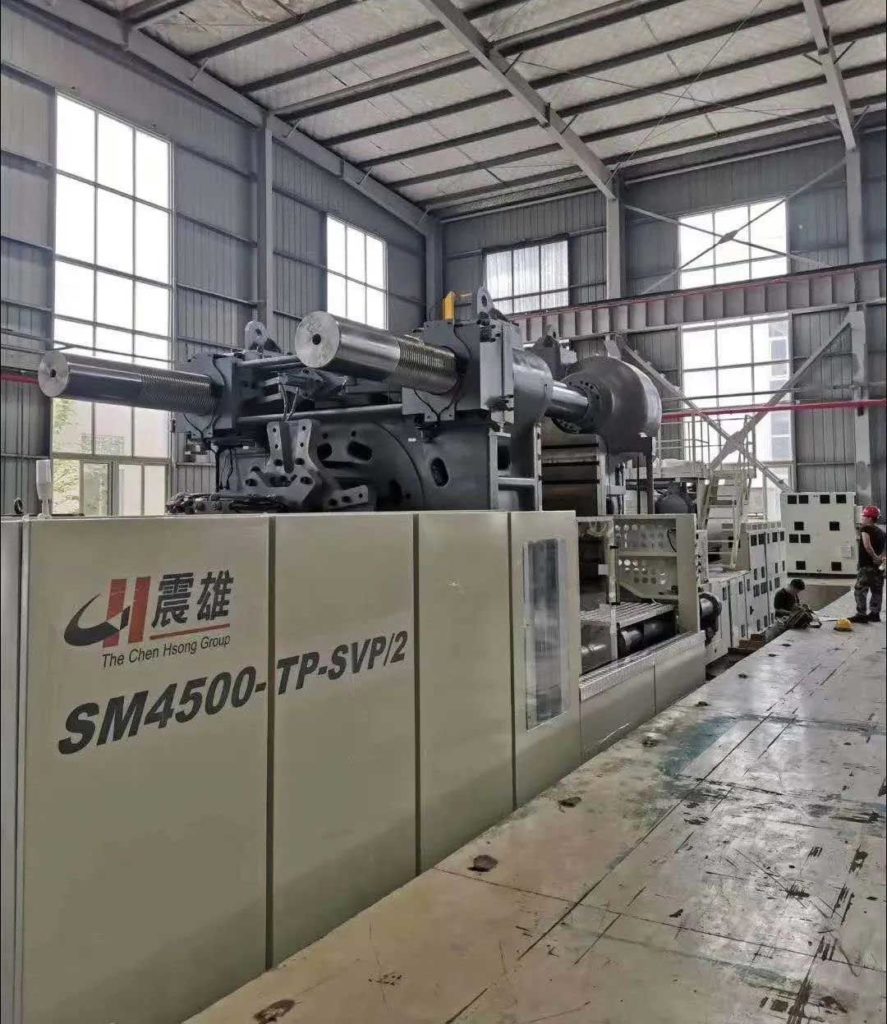 Chen Hsong's Two-Platen Injection molding Technology is crucial in helping the automotive industry accelerate development

The automotive industry has strict functional & mechanical requirements as well as complex design prerequisites for plastic parts, such as bumpers, interior trims, doors, etc.
These requirements pose challenges for molding accuracy and mold protection. As the earliest domestic company to develop large two-platen injection molding machines, ChenHsong Group has always attached great importance to research and development and is well experienced in the requirements of injected molded plastic components and parts in the automotive industry.
ChenHsong has continuously developed and launched injection molding machines with excellent performance to supply market demand.


ChenHsong's Supermaster two-platen machines have a wide opening stroke and a large capacity for large components. The SMTP series are 50% larger than the traditional platen designs and are especially suitable for large and deep cavity injection molded parts, such as bumpers and side panels in the automotive industry.
In addition, the Patented tie-bar/ hydraulic connection Reduces stress concentration and greatly simplifies maintenance.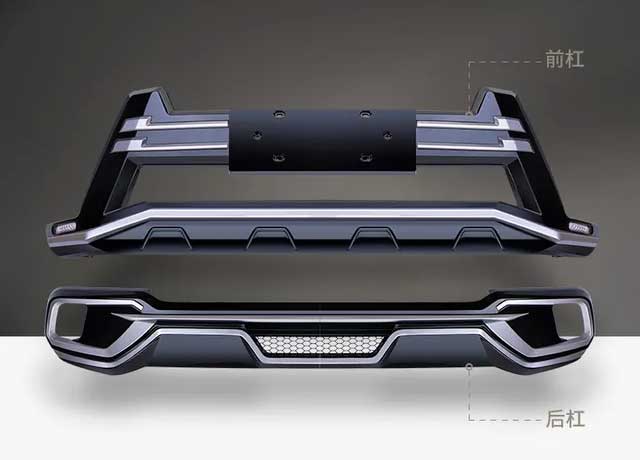 Two-platen machine for automobiles can produce bumpers, interior trims, doors and other large car accessories
Chen Hsong's Patented high-speed automatic mould-height adjustment and interlock mechanism ensures accurate, reliability and fast operation. The Fast Clamping Unit  (up to 750mm/sec), can complete a mold opening and locking cycle with the largest stroke within 8 seconds((SMTP 2200). For the auto parts industry, this can greatly shorten the production. cycle, improve production accuracy and efficiency.
As the concept of lightweight continues to heat up, the capacity to injection mold automotive lightweight materials have become one of the real needs and core competitive technologies of various automotive companies. The application of more plastic products in the automotive industry is ushering in unprecedented opportunities for development. Chen Hsong Group is willing to move forward hand in hand with you to contribute to the automotive industry!
---